Custom
Microsoft .NET

Development
Benefits of the .NET Platform
How exactly did .NET come rise to the occasion? We can point to a number of reasons it became the go-to coding framework for organizations.
Mid-to-large corporate environments benefit greatly from Microsoft's Service Level Agreements and support.
Implementation is quick and easy.
Microsoft designed .NET to live within its own broad ecosystem of products.
Having a worldwide network of programmers doesn't hurt matters.
With service, compatibility, and worldwide support eliminating the barriers to entry, companies ranging from startups to Fortune 500's made .NET and C# their platform and language of choice.
Custom Microsoft .NET Development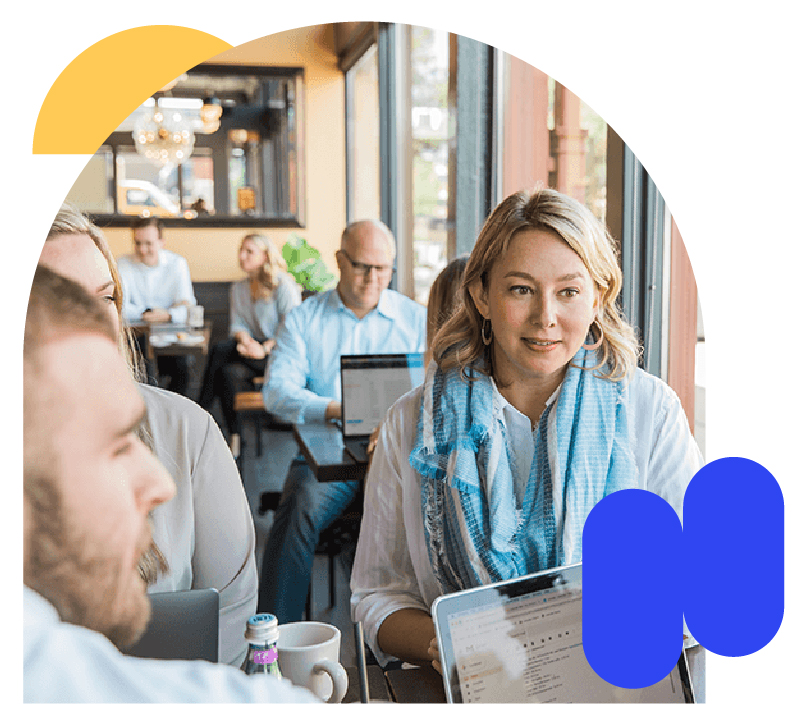 Not a bad start. But Microsoft had bigger things in store. When the company unveiled .NET Core, an open-source version of .NET, it brought a world of development opportunities with it. Look no further than Lelander's ASP.NET developers who can write custom .NET code on a Mac, then deploy their code on a Linux server. Say wha? That last sentence would be impossible to fathom five short years ago. Somehow Microsoft still finds ways to blow our minds.
Now put it all together: the maturity of the C# language, the crazy possibilities of .NET Core, and the rise of Azure Cloud services, and you've got all the ingredients for something special. Something Lelander is happy to capitalize on. Whether building smarter application programming interfaces or web apps users can't put down, our . NET development teams love sorting through Microsoft's basket of goodies to find the right solution.
Do I need the Microsoft .NET framework?
Just about everyone, from our agency partners to startups to small-to-medium businesses, have something to gain from Microsoft's enhanced technologies. How about you? Are you sitting on legacy .NET applications in need of modernizing or a place in the cloud? Would your development team benefit from some Lelander know-how on your next internal or customer-facing app project? Looking to hire a .NET developer? Get in touch with us (314) 329-1007, and we'll put our heads together. We're always up for a challenge.
Get in touch.