Custom
CMS

Development Services
What is a CMS Website?
First, it's helpful to have a working definition. A web content management system (CMS) is any software that can help organizations stay on top of content creation. Simply put, it's a framework for managing digital content. With the world increasingly dependent on content, a CMS allows website owners to add, manipulate, and edit their ideas without having to nerd out and learn code. Anyone can do it. And, like any good technology, that is incredibly freeing.
Custom CMS Solutions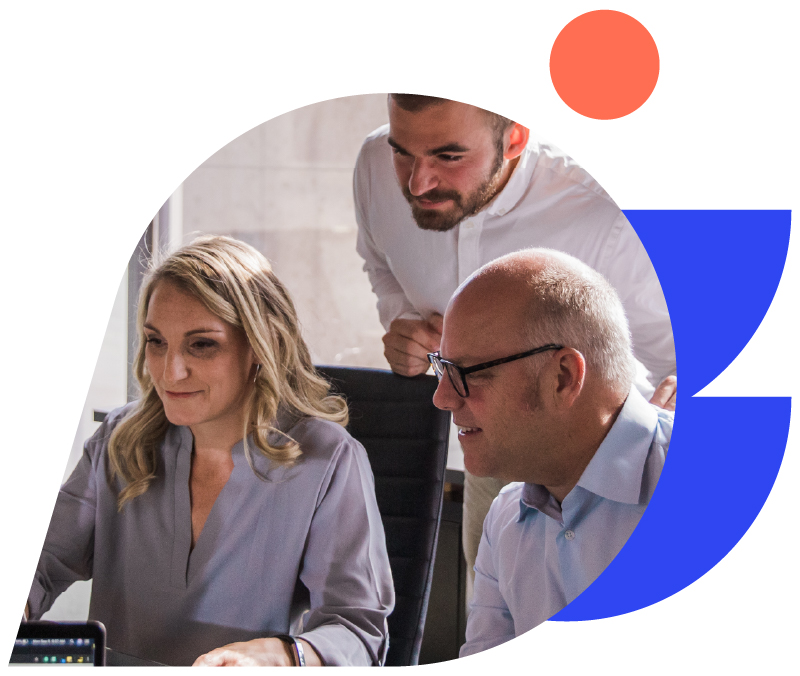 A website is supposed to work for you, not against you. So what good is having one if it takes a lifetime to update? Organizations need the flexibility to update content when and where they want. And do it without violating a template or causing the design team to lose their marbles. This is why choosing the right CMS and development team is critical.
If you're familiar with CMSs, you probably know about the big kid on the block: WordPress. The go-to for everyone from mommy bloggers to globally recognized brands, it has become the most popular CMS on the planet. Powering millions of websites, it's an open-source solution that has completely democratized the sharing of content.
Of course, that doesn't stop other CMSs from popping up and getting in on the action. Today, there are literally hundreds of options to choose from. Which can present a different set of challenges. Starting with security. Some CMSs are more secure than others (I'm looking at you, WordPress). Some are so fully featured, they throw in the kitchen sink. Others are lean and mean and only give you a few features. Do you need your CMS to do a little or a lot? And if your needs are super specific, it might be useful to build your own CMS.
Whether WordPress CMS development fits the bill, or we find that your needs require considering other content management options such as:
Drupal
Umbraco
Sitefinity
Gatsby
Django
Sitecore
Craft CMS
ExpressionEngine
Netlify
Hugo
Assemble
Metalsmith
Typo3
Dotclear
MuraCMS
WordPress
Lelander can find the right solution for you. We have built dozens of CMS websites for everyone from agency partners and established companies, to the Silicon Valley startup. We know the safeguards, we understand the reasons to pick one over another. We build custom CMS solutions according to what our clients need.
How Should I Choose a CMS that fits my needs?
Lelander has been navigating these waters with clients for years. Let's put our minds together and find a content management system that works best for you. We're all about creating a better content experience.
If you are looking for CMS development services that fit your unique needs, contact our experienced CMS development team here at Lelander for a consultation. You can call us directly at (314) 329-1007.
Get in touch.